Hello, my readers, to another installation about fictional worlds! It's been a stressful time for all of us, so I wanted to entertain you with another post of mine: Villains in Fiction!
Last time, I discussed the purpose of disease in fiction. In many ways, disease is like an invisible antagonist that cannot be seen—but what about the villains that can be seen? What are they all about? What different types of villains in fiction are there? Let's dig into it!
"Each film is only as good as its villain. Since the heroes and the gimmicks tend to repeat from film to film, only a great villain can transform a good try into a triumph." — Roger Ebert
Throughout human history, each movie, each story tale, has a villain. Some love them, others hate them, or even love to hate these nifty characters. They are the individuals who forge dynamic prose and brilliant screenplay—epic scenes and heart wrenching moments.
Antagonists
While a villain is selfish, naughty, or seeks to harm people, an antagonist—strictly speaking—is the opposing force of the protagonist, the lead of the plot with sympathic values towards the audience. Quite often, villains are the antagonist. However, you can have a villain as the protagonist—or even a hero as the antagonist!
Antagonistic Perspectives
An antagonist can help drive the narrative forward, develop the protagonist, and add color to worldbuilding. A villain is seen as "evil" to the eyes of the hero, but this is subjective. You could, for example, have a character appear as a villain from the viewpoint of most of the characters, but to others the villain seems neutral or even righteous.
Here are some types of villains I've chosen to examine. This list is by no means exhaustive.
I. The Anti-hero
In the case where the villain is the protagonist, you get an Anti-hero. Although evil, the Anti-hero believes in doing what he or she thinks is right. The Anti-hero establishes sympathetic relations with the audience and drives the plot forward through heinous acts. An Anti-hero usually has three important traits, which you can read more about here.
2. The Anti-villain
Conversely, an Anti-villain is a character with strong morals, yet accomplishes evil in the long-run. Perhaps an Anti-villain is a priest, wishing to purge "evil", but he or she commits heinous acts to achieve this. Once again, "evil" is subjective to readers and other characters.
3. The Visionary
The Visionary sees the world in a demented state and wishes to fix it. These types of villains believe they are doing good—despite the fact they may be collapsing economies and killing millions, and they see the hero as an "evil" interloper.
4. The Madman
These types of villains are psychopathic and enjoy being evil, causing mischief, or hurting others for the fun of it. The Madman may have a sense of humor, in the case of the Joker, or even a ruthless, calculating demeanor like Lex Luthor. They will throw whatever resources they have at the hero, even if it costs them their life.
5. Femme Fatale
Seductress, siren, temptress—the Femme Fatale is a female character with malicious intent. Often she seduces the hero in clever ways, provoking him/her towards actions of moral ambiguity. The Femme Fatale may promise the hero power, clout, wealth, or even sex for surrendering to her.
6. The Beast
The Beast is a feral animal or a monster, with a desire to feed, gain territory, rampage, and reproduce. It has a primitive mind and cannot be reasoned with. Some beasts may appear justified for their rampage, like in the case of Godzilla. Others are confused and lost in modern society as with King Kong.
7. The Machine
Similar to the Beast, the Machine has one motive: disrupting the hero's plans. The Machine is pure logic and can be even more dangerous with its lack of morals and emotions. See the Terminator series as an example.
8. Evil Incarnate
Some villains are pure evil by nature. Dark gods or devil embodiments do heinous acts because it's what they do. Sauron in The Lord of the Rings is innately evil, and opposes Frodo's quest to destroy the Ring. Sometimes these types of villains have certain morals they follow, a code that guides them to destroy.
9. The Outsider
The Outsider is an outcast or disliked minority, detached from the world. Though intelligent and experienced, the Outsider is bitter towards society and holds a degree of vengeance. Outsiders may also have a cult following who champion their cause. Motivated by this revenge, the Outsider is led to commit vile acts, often opposing the society-accepted-protagonist—whom the Outsider also despises.
10. Nature
Nothing can oppose the will of Mother Nature, and unlike other villains, this variant can seldom can stopped. The hero must discover how to mitigate the damage, whether from a storm, a virus, or violent earth changes. Fortunately, conflicts caused by Mother Nature typically resolve on their own once balance is restored.
11. The Authority Figure
The Authority Figure is in charge of a lawful system, and he or she seeks to maintain said system through rules. This villain symbolizes restriction and control, whereas the hero may want freedom. Authority Figures are seen in a wide variety of genres—and they can be anything from a school principal, a police chief, or an emperor. While not wholly evil, Authority Figures only wish to maintain the status quo and do their jobs.
Other Villains in Fiction
There are numerous categories of villains in fiction, such as the Mastermind, a criminal overlord; the Henchman, who follows the Mastermind—and others. Some villains fall in multiple categories—they are a difficult breed to classify, and considerably more interesting than the cliché heroes that are often repeated. I encourage you to check these two articles out for more information.
An original hero will often break away from traditional stereotypes and establish his or her own set of moral values, not necessarily agreeing with society. Perhaps this is why an audience finds Anti-heroes more engaging and reflective of human nature. Anti-heroes also struggle more internally and this plays better with the audience.
Thank you for reading! Stay tuned for more content during this Quarantine with yours truly—and stay safe. 🙂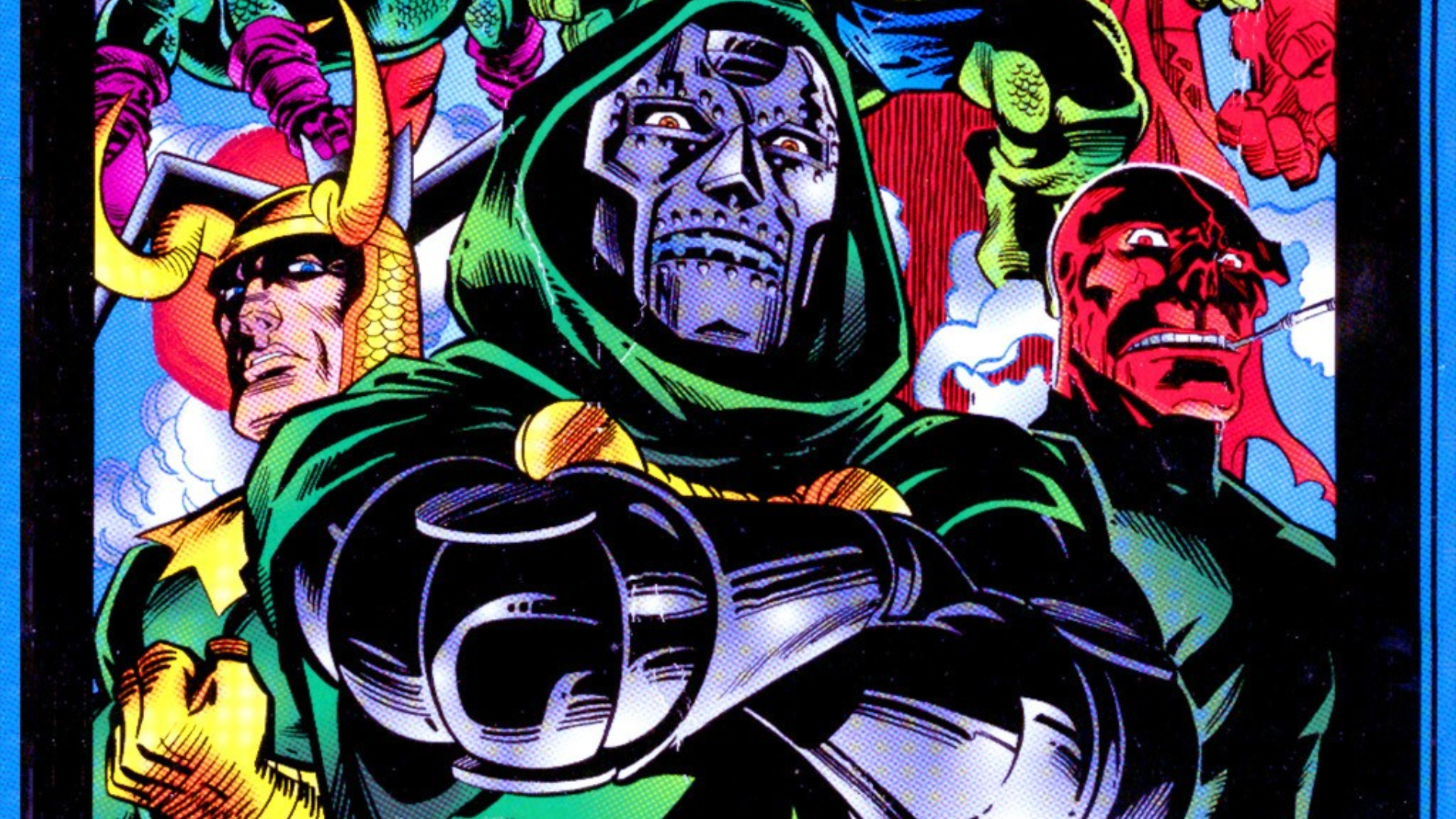 #fiction #worldbuilding #writing #reading #literature #villainsinfiction
—–
Processing…
Success! You're on the list.
Whoops! There was an error and we couldn't process your subscription. Please reload the page and try again.